Taradel Team Talks: Meet Ellie, Customer Success Manager
When it comes to customer success with Taradel, we went right to the source and interviewed Ellie, a top-rated member of our Customer Success Team. Her experience over the last five years has made her a small business marketing expert who helps customers:
Envision and create a clear path to success
Save time by providing proactive support
Understand how audience targeting, design, and multichannel marketing combine to create successful campaigns
So here's a glimpse at the road to customer success, as explained by someone who lives it every day—our very own, Ellie.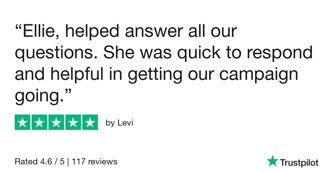 Taradel: Ellie, in your words, what does Taradel do?
Ellie: Taradel gives a boost to small-to-medium businesses (SMBs) by helping them design marketing campaigns that increase engagement—which then increases earnings. We do both digital and direct mail campaigns using our Mapfire audience-building app, but we really try to teach customers how to use both types of campaigns together to yield the best results.
Taradel: So what's the average day in the life of a Customer Success Manager?
Ellie: My team and I are on the customer-facing side of things. I make on average about 50 phone calls per day to our customers and also engage with them on our online chat app. Whether we're meeting with potential customers, coordinating with the design and production teams, or checking in with existing customers, we're working with customers to take their marketing campaigns from start to finish.
Aside from the usual day-to-day, I enjoy participating in the community and volunteer opportunities provided by Taradel. They plan a variety of fun, collaborative events that bring us all together as a company. It really makes work more enjoyable!
Taradel: What are some of the questions and concerns your customers have?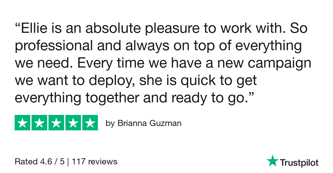 Ellie: Most of our customers want to be reassured that their dollars are going as far as possible. A lot of their questions are, "what can I do to make this go really well?" and "is my design going to get a good response?" Luckily, that's exactly what we're here to help with. We help with the design, take care of the distribution, and track results for our customers.
Our customers are professionals in their respective industries—we're the professionals who can help them execute marketing campaigns that get the best results.
Taradel: As a Customer Success Manager, how do you keep up-to-date with marketing trends?
Ellie: At Taradel, it's important to us that we know the ins and outs of our services as well as other types of campaigns. Throughout the year, we take courses that refresh our knowledge of the
platform and also provide insight into the current best marketing practices. They encourage us to sign up for various classes to learn more about Facebook and Google ads to keep up-to-date on how each platform and market is working as a whole.
We work with advertisers across virtually every industry with all different types of businesses. So we need to keep up with the trends and have data-driven insights on the bigger picture and opportunities across multiple media channels.
Taradel: What benefits have you seen with customers who use both direct mail and digital marketing? Why is it the recommended approach?
Ellie: It's a combination of both different exposures (reach) and multiple exposures (frequency). By different exposures, I mean the difference between seeing an ad on Facebook versus on a physical postcard, for example. You might be thinking, "Wait, if I see it one place, what's the difference between seeing it on my laptop versus a postcard," but we've found that your brain actually absorbs those experiences differently. It's crucial that your ads are in front of consumers wherever they spend time, and in aggregate, multiple exposures generate higher response rates.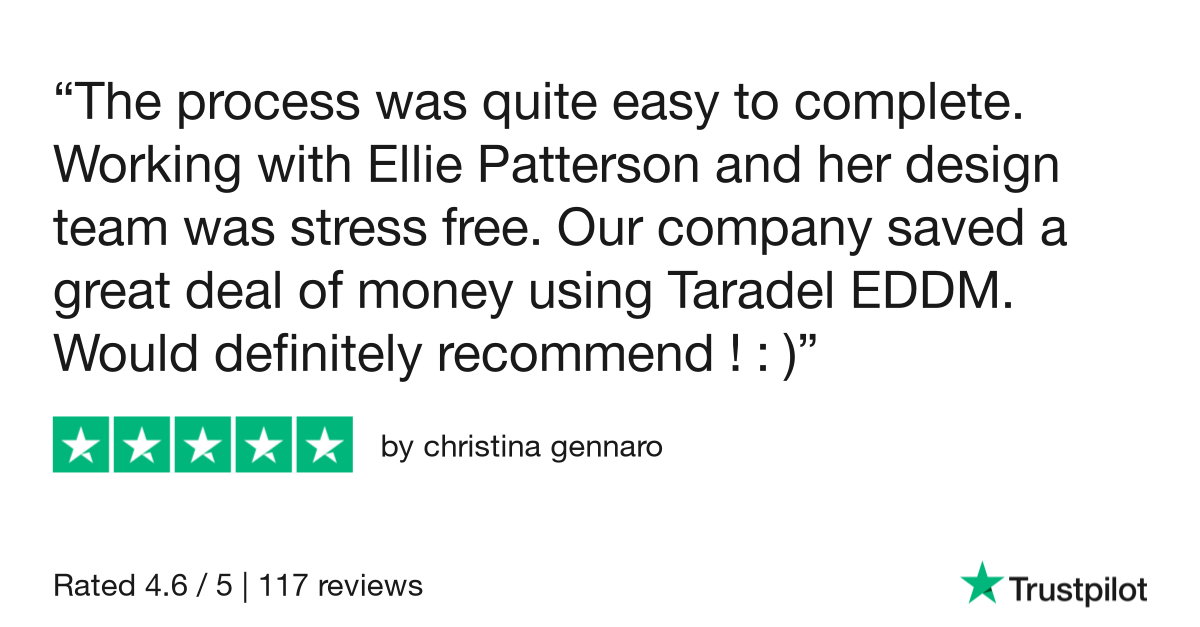 Taradel: What do you love about being a Customer Success Manager?
Ellie: I'm an extrovert. I love engaging with people and that's basically what I get to do all day. But for me, I really feed off of building relationships with our customers, helping them plan and launch campaigns, and then the post-launch calls where we review and analyze their results. It's always nice for me to hear them talk excitedly about new leads they've acquired or great reviews their customers have written. Their success is our success!
And, of course, the Taradel work environment is world-class. I've never had a company—boss, co-worker, whatever—that worked quite like this. It's like a perfect little puzzle the way we all come together.
Taradel: And what advice would you give to a client just starting out with you?
Ellie: I always tell my customers…Let's appreciate and enjoy the time we spend listening to each other, because the more we know and trust each other, the better we can design a campaign together. We each have our strengths—I want to hear about your industry and I will share creative ideas and insight into mine. We will work together and create a great design for your campaign —after all, it might be the first thing a new customer sees of your business.
Thank you for the fantastic interview, Ellie!
At Taradel, we're always looking for more success stories to highlight. If you found this interesting or would like to know more, be sure to contact us on chat, through email, or by phone (Hey, you might even get Ellie on the line!). If you'd like to gain instant access to a mail campaign tool, try Mapfire for free today.