Amazing facts and statistics about the landscaping industry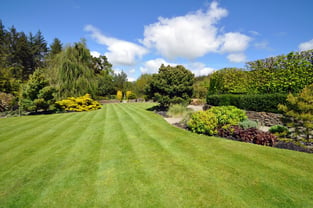 A Growing Industry



Do you own a landscaping or lawncare business?

After doing some research, I was shocked to find out just how big the landscaping industry really is.

According to a recent report, here are some key data points:

Generates $77 billion in annual revenues
Over 100K+ companies (most with 1-4 employees)
Employs nearly 1 million people
Source: IBISWorld report, 2016.



If we dive deeper into this data, we can see how different specializations and services contribute to the scope of the entire industry.

In a survey from a leading industry publication, respondents reported that they had completed business within the following sectors:

65% single family residential
23% commercial/industrial
42% maintenance
19% design and build
13% lawn care
6% tree care
6% snow removal
6% irrigation
Source: Lawn and Landscape Magazine State of the Industry 2014.



It is also worth noting that over 30% of respondents listed "Landscaping Maintenance" as their most profitable service. Other services such as "design and build" and "chemical lawn treatments" were substantial revenue drivers.

So what does al this data equate to? Revenue.

From the same indusry survey, here's the breakdown of businesses by revenue:

LESS THAN $300,000 - 57%
$300,000-$999,999 - 19%
$1 MILLION-$1.9 MILLION - 11%
$2 MILLION-$3.9 MILLION - 7%
$4 MILLION OR MORE - 6%
Median Revenue Nationwide: $217,000



Grow Your Landscaping Business



Each year, droves of new competitors enter the market. Nearly 20% of the entire industry is made up of new landscaping services. If you haven't faced fierce local competition, consider yourself lucky (for now).

The truth is, like in any other business, success boils down to basic operations and a few "intangibles".

From my experience, here are the Top 6 Keys to Success in Landscaping:


Have a positive attitude and mindset
Hire hard-working, self-motivated staff
Deliver exceptional value at competitive rates
Make customer service (and the customer experience) top priority
Never stop marketing! Be active with direct mail and digital ads
Measure your return on investment! (ads, equipment, staff, etc.)
If you do these six things really well, your business will grow and you won't get stuck in a race to the bottom with competitors who keep cutting prices.

Avoid price wars at all costs. Keep focused on your message, your service, and the value that you provide to each and every customer.

To make an analogy, think about restaurants. Some restaurants charge $5 per plate, and others charge $100. Most people know the difference.

And generally speaking, you want the customers who appreciate quality and value.

So what are you waiting for?

Whether it's Spring, Summer, or Fall "now" is the best time to grow your landscaping business.