Direct Mail Response Rates and Statistics from 2015 Research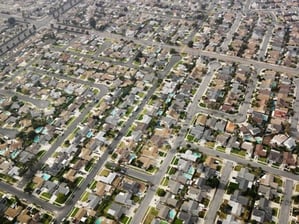 You are interested in direct mail, but not sure where to start.

You find yourself asking the following questions, in your head, over and over, as you try to determine your next marketing move.

"Does direct mail really work?"
"Is it better to advertise on Google or somewhere else?"
"What is the response rate if I mail postcards?"
"Do people still like receiving mail?"

...and the questions go on.

Well, here are the answers you've been searching for.

The latest edition of the DMA Response Rate Report (2015), along with a comprehensive report published by Canada Post and True Impact Marketing, a leading neuroscience research firm, has proven that direct mail outperforms every digital marketing channel.

While, of course, digital marketing has its own set of benefits (ie: fast, easy, social sharing, etc), one thing is certain, digital ads are not as effective as physical direct mail in driving transactions.

And if you think about it, even in non-incentivized branding campaigns, marketing is about ROI at the end of the day.

For business owners who need to acquire new customers, drive store traffic, and grow sales quickly, direct mail is conclusively a safer and smarter play.

Check out the key takeaways and findings from the reports below.

DIRECT MAIL PERFORMANCE VS. DIGITAL MEDIA

Source: Canada Post / True Impact Marketing, Understanding the Impact of Physical Communications through Neuroscience, February 2015





Direct Mail vs. Digital – Brand and Offer Recall


•

Consumers who received offline direct mail advertisements were able to recall 75% of the time


• Consumers who viewed the same ads in digital formats were only able to recall 44% of the time



Humans "Wired" for Non-Digital Interaction


• Direct mail ads take 21% less cognitive effort to process compared to same ads on digital media



Direct Mail is Easier to Understand, Far More Persuasive than Digital Media


• Its motivation response is 20% higher –more-so if appeals to senses beyond touch
• Direct mail is visually processed in less time than digital media; Message delivers faster



Direct Mail is More Likely to Drive Action Than Digital Media


• It surpasses the important motivation-to-cognitive load threshold of 1.



Motivation-to-Cognitive Load Ratio – By Media Format


• Physical Media Average (Postcards, Dimensional Mailers, Etc): 1.33
• Digital Media Average (Email, Banner Ads, Etc) : 0.86


DIRECT MAIL REPSONSE RATE STATISTICS
Source: Direct Marketing Association, DMA Response Rate Report: Success metrics for direct mail, email, paid search, online display, social media, mobile and telephone marketing, April 2015.



• Direct mail averages a 3.7% response rate with a house list (across all industries)
• Direct mail averages a 1.0% response rate with a prospect list (across all industries)
• All digital channels combined only achieve a 0.62% response rate (across all industries)
•

Oversized mailers, such as postcards (4.25%) and envelopes, have the best response rates


• Marketers continue to embrace multi-channel marketing, with 44% of the respondents using 3 or more channels
•

Direct mail offers strong return on marketing investment (15% - 17% ROI)


• 82% of respondents expect to use the same amount of direct mail, or more, in the coming year



Digital Media Response Rate Breakdown


• Mobile 0.2%
• Email 0.1%
• Social Media 0.1%
• Paid Search 0.1%
• Display Advertising 0.02%

This data should answer most of your questions about the "effectiveness" of direct mail advertising. When I first perused the findings, I was relieved to get finally have concrete answers about direct mail and digital marketing.

At the same time, I found myself asking new questions about the digitally-driven world we live in.

Are consumers over-saturated with, and becoming "numb" to, never-ending digital ads?
In a digital world, are physical communications and interactions more meaningful than before?
Has the "universal" shift in ad spend to digital media re-ignited the direct mail industry?
What do you think?

How do you assign value to physical offers compared to digital offers? What are the strengths and weaknesses of each media type?

While you ponder these interesting questions, don't forget to reach new customers and drive sales with an easy, affordable direct mail campaign.



FIND CUSTOMERS
Get FREE Local Mailbox Counts
Good luck, and happy marketing!