How to track responses from your Every Door Direct Mail postcards
Why Every Campaign MUST Include Response Tracking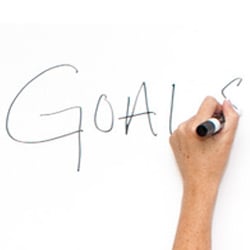 Tracking methods tell you which ad copy, colors, mailer size, call-to-action (CTA), geographic targeting efforts, and offers, generate leads and sales. And perhaps more importantly, they can tell you which don't.

In our modern world, digital and traditional marketing channels are often integrated, creating both challenges and opportunities. Direct mail remains a powerful and highly-effective direct response channel because of its ability to target, and most importantly, because it is tangible.

Offer-Specific URL
If your goal is to drive traffic and potential customers to your website, it is critical that you create an offer-based, exclusive landing page for your campaign. For example, do not simply feature www.mycompany.com on your direct mail piece. Instead, feature a URL such as www.mycompany.com/save50. By doing so, you can directly account for all traffic generated by your direct mail campaign.

Conversion Form
When using direct mail to drive web traffic, it is critical that you generate conversions. A conversion can be classified as a recipient who visits your website and completes some type of form. In other words, the recipient has agreed to provide you with their contact information in exchange for information, products, services, or access to more features or benefits that your company may provide. Conversion forms generate leads and sales for your business and also help you grow a customer/prospect database. Conversions are the key to both short-term and long-term growth.

Phone Tracking (Best Method)
There's no rational reason why anyone should spend a dime, dollar, or penny on direct mail and then fail to use a call tracking number on the direct mail pieces themselves. In many cases, a phone call is the quickest way to convert prospects into customers or communicate important information. Additionally, a large percentage of consumers still prefer to speak with live representatives when making purchasing decisions. Your tracking number should be campaign-specific and differ from your primary company line. Most phone tracking services include free data capture, call recording, and other tools that will help you monitor sales rep performance and assess the quality of leads and communications resulting from your campaign. Many phone tracking solutions now integrate with web analytics software too.
Did you know?
All 'Premium Plan' purchases through everydoordirectmail.com now include free call-tracking!

Coupon
For decades, campaign-specific coupons have been a primary form of direct mail response tracking. The idea is simple: Feature several coupons on your direct mail piece and monitor the results. Coupon redemption can be a physical or digital process that requires an in-store purchase or online coupon code entry. At the conclusion of the campaign (usually determined by the coupon expiration date), you can analyze coupon redemption rates and related purchases to determine your ROI and identify the "winner" and "loser" coupons for future campaigns.

Business Mail Reply Card (BMR)
Although not as popular as in the past, BMR cards are still an effective and easy-to-track direct mail format. The idea is simple, you include a properly-formatted response card within the content of your direct mail piece, which the recipient can fill out and return to you without incurring any postage costs (paid by the addressee). Typically, a BMR card is most effective when running a contest, providing a free item or information, or providing some form of additional value to the recipient in exchange for their contact information.

QR Code
QR codes are commonly found on print media as a quick and easy way for recipients to view your offer or message online. A QR code can be scanned using a smartphone app which will then direct the recipient to the landing page you have specified. Traffic generated from a QR code can easily be tracked using a campaign-specific landing page and/or web analytics software.

Remember, always include one or more tracking methods for each direct mail campaign. By doing so, you will be able to accurately track ROI and determine the winners and losers for follow-up campaigns moving forward.
Now you're ready to reach new customers and generate sales leads!